Half Way to Hana Tours
Half Way to Hana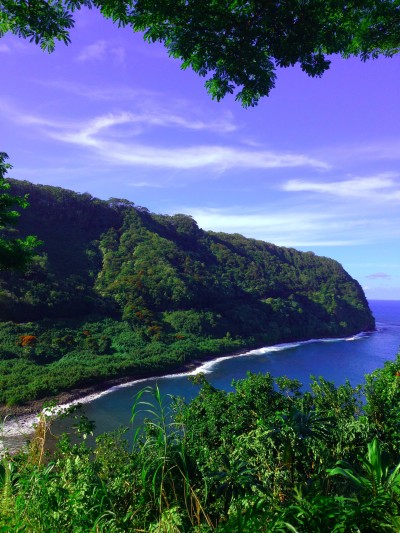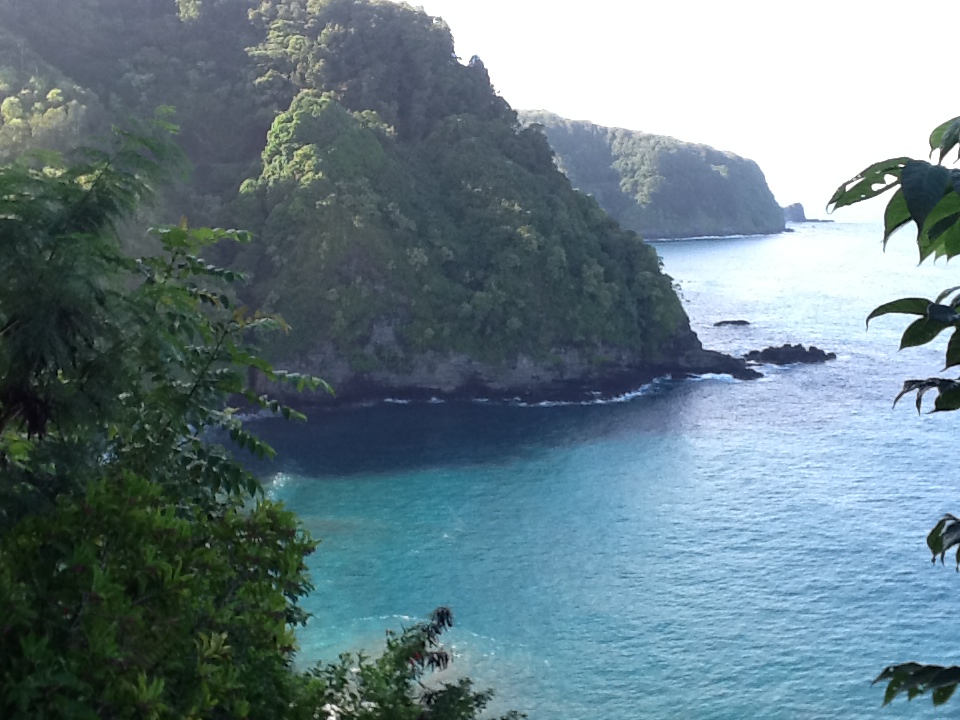 Experience the wild side of Maui on our halfway to Hana tour. We'll pick you up at Whole Foods Marketplace (directly across from Kahului Harbor) 70 Kaʻahumanu Ave in the Center Court then head towards the jungle side to visit bamboo forests, lush scenery along the Road to Hana and return by 3 PM with time for a sunset dinner.
We stop at Hoʻokipa the amazing lookout point to watch the surfers and search for sea turtles in the ocean and on the sand.
Into the jungle we trek visiting Twin Falls Farm Stand, enjoying tropical bananas, coconut candy, and other exotics taking photographs in beautiful thick bamboo forest.

We visit off the beaten path Kaulanapueo Church where it's peaceful and so quiet you can hear the palm trees sway as we crack a coconut and weave to leaf lei for you.
Paint a watercolor or sketch the plants and trees and squeeze awapuhi ginger to condition your hair after a swim in a tropical pond under a waterfall.
We enjoy our picnic lunch along the way at a beautiful lookout point. We can choose either from Whole Foods sandwiches or opt to purchase at Aunty Sandy's famous banana bread stand in Ke'anae. Choose when you call to confirm the booking.
We love the black lava formed in ancient times where the ocean is crashing and blow holes magnificently in giant sprays perfect for your Hawaiian jungle experience photographed and a collage created of your journey! Get wet or just enjoy the gorgeous peninsula by the sea. Bring towels and bathing suits 👙and change of clothing.
Lastly, we visit the lookout above the taro patches and halfway to Hana store for Roselani Maui Ice cream 🍦and head back to civilization with a memory for life. Perfect way to spend a half day on Maui with experienced local guides. Leave the driving to us so you can enjoy your adventure. We provide juices, waters and snacks, too. Look forward to sharing the wild side with you. Call 808 283-9131 with any questions. $160.00 per person minimum of four to travel otherwise private tour price $300.00 per person (includes everything)